Dietmar Öhlmann
Unfolding Light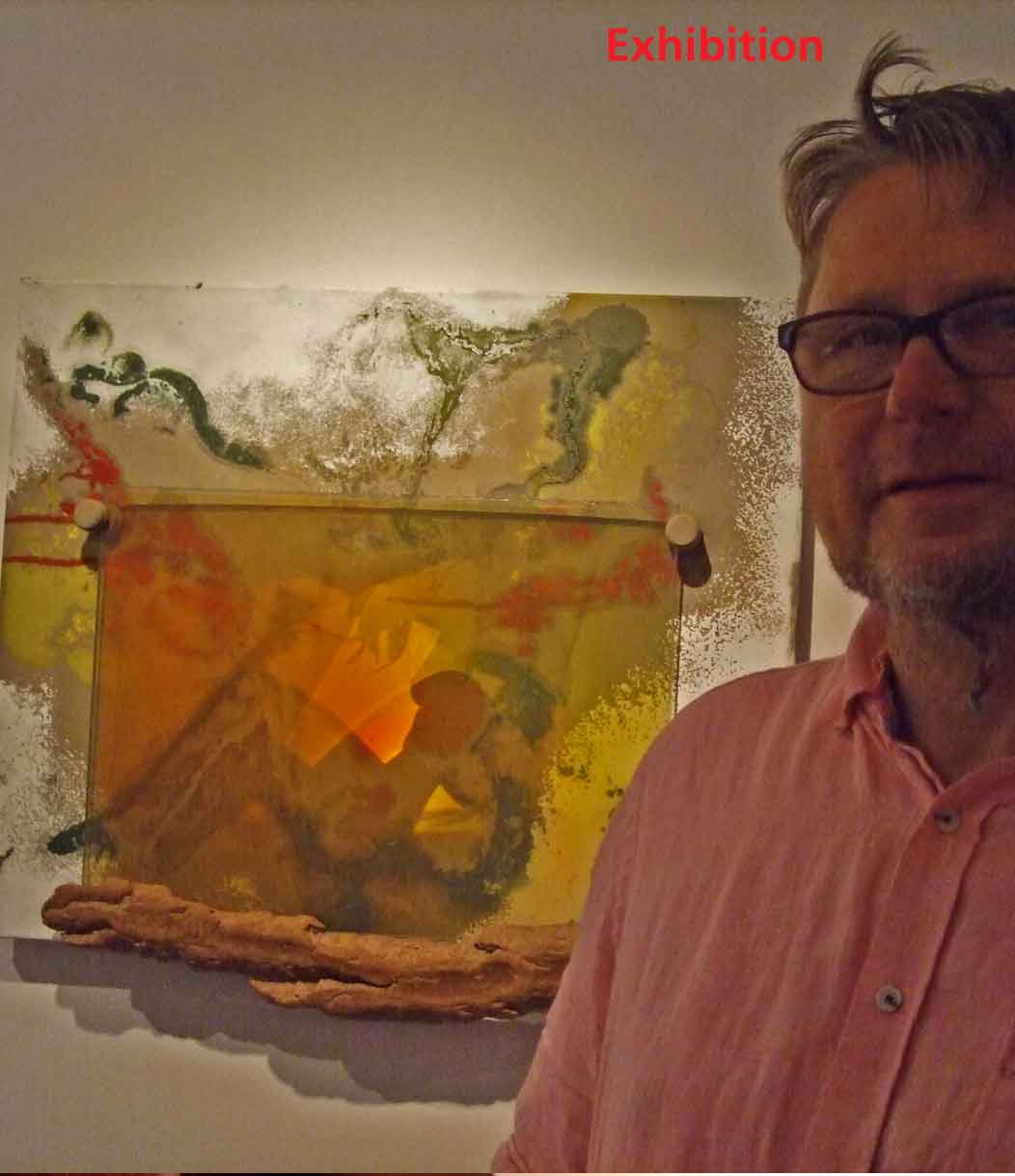 Recent Work
Since 2016 Dietmar is working on "Lineage", Based on Watercolor, and Oilpaint.  Some of the latest works integrate the holographic universe.
In 2017 Odile developed a project " Image: see differently" designed for children 8 to 11 based on 3D and holographic experiences with  a special  training to educators.
Lineage
"Lineage" means the descent, the origin. The series of works began in 2016 with a family constellation in which the artist Dietmar Öhlmann experiences the ancestors, the origin of a stranger.
In September 2017, the art exhibition in Rohwiller showed the first 10 days of the investigation about " his?" origin.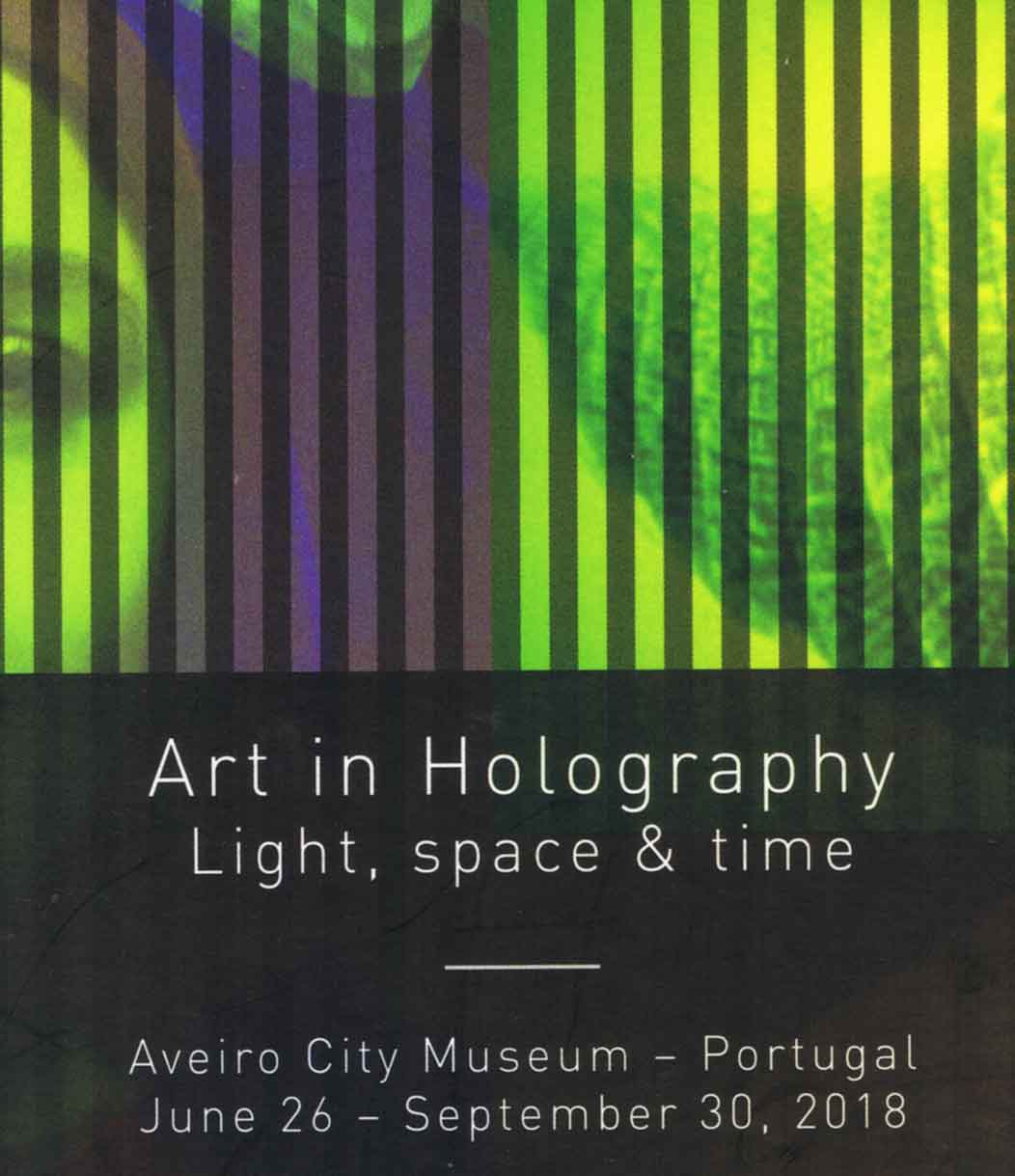 Timeline
Our list of exhibitions and artworks starting in 1980
This year we have been exhibited in Karlsruhe, Elsas and Portugal - City Museum Aveiro. May you like to visit us.
---
Ortenauer Impressionen 2018
---
Impressionen.
hinter den Auen.
Das entfalten des Lichts in den nassen Auen der Ortenau, Oberrhein.
" Was sehen wir? Siehst du das Licht? Sehen wir weißes Licht? Licht ist unsichtbar. Das Betrachten eines Hologramms und das Arbeiten mit Prismen- und Beugungsgittern trainiert meine Wahrnehmung für einige Bestandteile wie die vielen und fantastischen Farben des Lichts"
le dépliage de la lumière » dans les plaines inondables et humides du Ortenau, dans l'Oberrhein.
Que voyons-nous? Tu vois la lumière? Voyons-nous la lumière blanche? La lumière est invisible. L'observation des hologrammes et mes travaux avec des prismes et des grilles de diffraction ont développé ma perception de la variété de leurs composantes comme les nombreuses et fantastiques couleurs de la lumière.
Unfolding the light in the floodplain and wetlands of the Ortenau, Haut-Rhin.
What do we see? You see the light? Do we see the white light? The light is invisible. The observation of holograms and my work with prisms and diffraction gratings have developed my perception of the variety of their components as the many and fantastic colors of light.
---
Licht
entfaltet
Dietmar Öhlmann, BA hons, MA RCA, durchlebte seine Studienzeit in Chester, Liverpool, London, Paris und Washington DC, bis er sich mit seiner Familie erst in Braunschweig, jetzt in der Ortenau niederließ. Seine Arbeiten sind so vielfältig wie sein Leben, immer auf der Suche nach Inspiration und mehr Licht. Die Weinberge und die Auen rund um den Oberrhein liefern in beides.
Dietmar Öhlmann, BA avec mention, MA RCA, a fait ses études à Chester, Liverpool, Londres, Paris et Washington DC, jusqu'à ce que lui et sa famille s'installent à Braunschweig, puis dans le Ortenau où ils résident maintenant. Ses œuvres sont aussi diversifiées que sa vie, toujours à l'affût de l'inspiration et de la lumière. Les vignobles et les plaines inondables autour du Rhin supérieur, qui ont inspirés cette nouvelle série, livrent les deux.
Dietmar Öhlmann, BA with honor, MA RCA, was educated in Chester, Liverpool, London, Paris and Washington DC, until he and his family moved to Braunschweig, then to the Ortenau where they now reside. His works are as diversified as his life, always on the lookout for inspiration and light. The vineyards and flood plains around the Upper Rhine, which inspired this new series, deliver both.
---